We help you make your mark!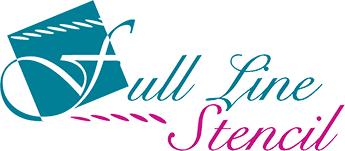 Learn how to spend minutes marking your quilts instead of hours!
Are you ready to finish your quilts?
Quilting can be just as fun as piecing, especially with our stencils. Make that stack of quilt tops disappear as you transform yourself into an amazing quilter by simply pouncing and sewing on the transferred chalk line. We have hundreds of beautiful designs to choose from! They're great for all hand, domestic machine, or long arm quilting.
What Our Customer's Say
"I am in LOVE!!!! When I got home, your package was waiting. By the end of the night, I had one runner quilted. Yes, it is a learning curve, but your products are the best I have found. I look forward to trying many more of your products."
Cynthia Grzyb
"I saw a quilt this weekend that was quilted with your stencils. It was awesome. First quilt the young lady had made and quilted herself with your stencils and she got 1st place at a "customer votes on which quilt you like best" event. So, needless to say, I'm excited about getting them."
Rose Robin
"I am very excited to get my spray bottle as the spray bottle that Best Press comes in is just absolute junk. Mine leaks and the sprayer is terrible. I was teaching a class on the 19th and one of my students brought her Best Press. It was sitting on the table next to her machine and a pile of fabric. Next thing you know she jumped up and said "my Best Press is leaking." Thankfully it did not seep under her Bernina 880+!! "
Lori Bruland
Full Line Stencils are a nylon mesh that you
transfer with a Pounce Pad
Beautiful Quilting Begins with Accurate Marking
Pounce Pads come with
White
Blue
Pink
Barely Blue Chalk
Unraveling the Threads of Creativity
Wander into our
Quilting Gallery